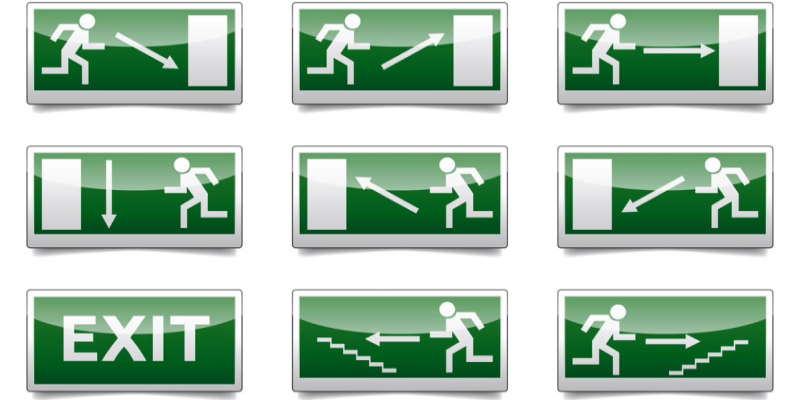 Covid-19 update for Fire Wardens and Fire Marshals
My 3-yearly Fire Warden Refresher training is due/ overdue - what should I do?
Don't worry, you don't need to do anything. For those of you who were (or will shortly be) due to complete the Refresher Training, unfortunately this can't take place at the moment. Instead, we will give temporary extensions, and send you an electronic copy of the Fire Safety course training notes. We are of course, planning how best to provide these courses for you when the time comes to return to campus.
I'm a Fire Warden/ Fire Marshal and my area on campus is being re-opened, what do I need to do?
Before any area or building is re-opened, the Fire Safety Manager has given the area a fire safety check as part of the detailed re-entry check process, working with Health and Safety, Facilities Directorate, trade unions and local staff.
If your area is re-opening, and you are invited back onto campus, please contact your Fire Safety Manager who can help you with any queries or requests for support. Once your building is occupied, you should continue doing your regular fire safety checks – again your Fire Safety Manager will offer further advice if you need it.
What should I do about the online fire safety training?
Please continue yourself - and encourage your colleagues - to complete the online fire safety training module (Britsafe) as usual.
The University aims to minimise the likelihood of a fire occurring on its premises and reduce the impact of any fire on life, people's safety, delivery of teaching, research, services, the environment and property.
Key points of this protocol are:
Fire hazards are identified and controls included in activity risk assessments.

Identified roles are appointed based on local risk.

Fire precaution checks are carried out every 6 weeks and fire drills annually.

When the fire alarm is activated occupants evacuate the building until informed it is safe to return.

All staff and students have a fire safety induction and appropriate training.

No items in the list of prohibited articles (fire safety) are used on campus.

Fire Safety Managers are consulted on and approve all design projects/ major refurbishments/ alterations.

Building, Occupational, and DSEAR fire risk assessments.

Generic Emergency Evacuations Plans (GEEPS) and individual Personal Emergency Evacuation Plans (PEEPs) are in place.