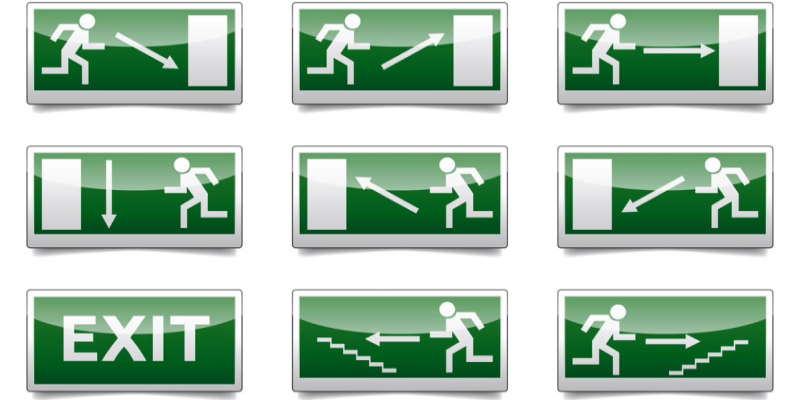 Fire Wardens and Fire Marshals
See extra information for you in the link at the top right of this page under the 'CONTENTS' section.
Fire Safety Protocol
The University aims to minimise the likelihood of a fire occurring on its premises and reduce the impact of such a fire on life and people's safety.
Key points of this protocol are as follows (see the documents under the 'Downloads' link at the bottom of this page for more detail):
Fire hazards need to be identified and controls included in activity risk assessments.

Identified roles need to be appointed based on local risk.

Heads of School and Service need to fulfil their specific requirements.

Weekly fire alarm tests, monthly fire safety checks and annual fire drills need to be carried out.

When the fire alarm is activated, occupants evacuate the building until informed it is safe to return.

All staff and students need a fire safety induction and appropriate training.

No items in the list of prohibited articles (fire safety) can be used on campus.

Fire Safety Managers need to be consulted on and approve all design projects/ major refurbishments/ alterations.

Building, Operational and where required DSEAR fire risk assessments need to be carried out.

Generic Emergency Evacuation Plans (GEEPS) and where necessary, individual Personal Emergency Evacuation Plans (PEEPs) need to be in place.