DSE
Display Screen Equipment (DSE)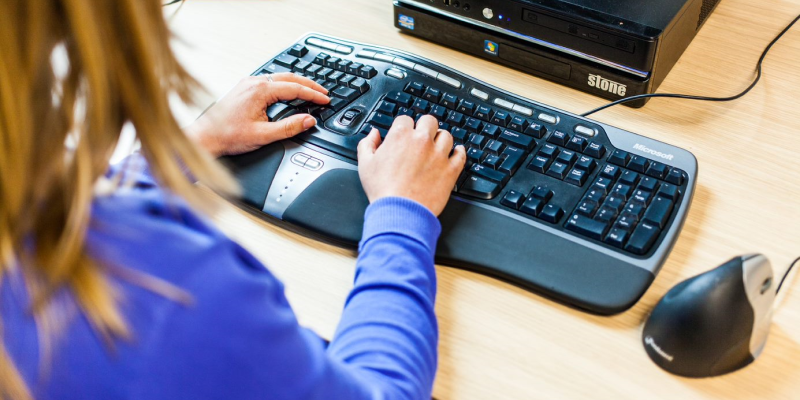 Display Screen Equipment (DSE) means any screen that displays information which is provided to staff by the University for work purposes: desktop computers; laptops; touch-screens; iPads; tablets; mobile phones etc. The use of DSE has become a significant part of everyday work-life for most people, however DSE-based work can cause injury/damage to a user's physical and psychological health unless managed properly. A DSE assessment is vital for anyone who uses display screen equipment as part of their job.
DSE protocol
Staff who are DSE users need to:
complete the three sections of the online DSE training module
adjust their workstation in line with the module's recommendations
follow the eyecare information below to book a free eye examination
report faults, accidents, incidents or diagnosed chronic ill health conditions related to working with DSE
DSE Assessors are appointed to deal with problems identified by the online module, which staff are unable to change themselves.
These bullet points provide a brief summary. The DSE Standard (download below) provides additional details. Further information can also be found in our FAQs and on the advice for staff working from home webpage.
Eye examinations
All staff can book a free eye examination through the University of Leeds EyeMed Gateway. This service provides access to a wide network of partner opticians, allowing colleagues to visit a provider in a location most convenient to them. Visit our free eye examinations for staff webpage for further information and to access the service.