First aid at work introduction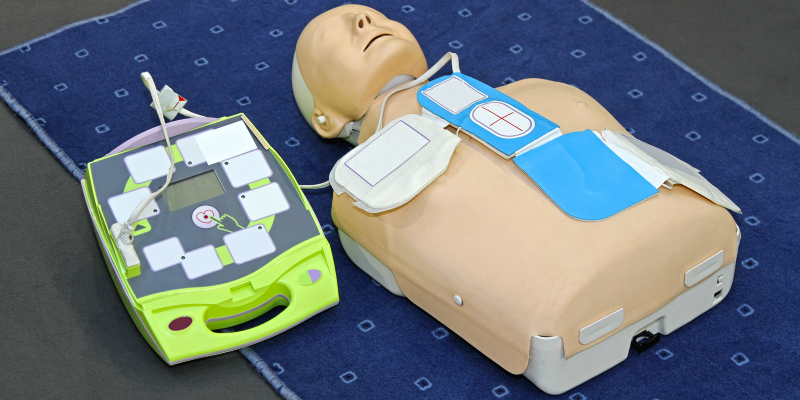 In the event of injury or sudden illness, first aid can make all the difference to a person's recovery, and could even save their life.
It is important that anyone who is injured or taken ill at the University receives immediate attention from a trained first aider.
Information for First Aiders: returning to campus: covid-19
My 3-yearly First Aider Refresher training is due/ overdue - what should I do?
Don't worry, you don't need to do anything for the moment. For those of you who were (or will shortly be) due to complete the Refresher Training, we are currently trying to arrange socially distanced training and will share further details soon.
I'm a first aider going back to my re-opened area, what do I need to do?
For most first aiders coming back onto campus, the answer is to do what you would normally do but follow the guidelines within the 'Guidance for First Aiders: Covid-19' document attached below under 'Downloads'.
The principles of first aid have not changed but you'll find that there are some changes to how you give first aid. These are necessary to protect both you as the first aider and the casualty.
Currently, University Security and the Portering team are also taking on a broader first aid role, as there are fewer staff and first aiders on campus. They can assist a casualty or support a first aider, depending on need.
Can I have a briefing about being a first aider on campus when I come back?
Yes – we are offering a briefing to first aiders. If you would like to book onto one, please contact safety@leeds.ac.uk. You should also read the 'Guidance for First Aiders: Covid-19' document attached below under 'Downloads'.
Do I need to wear anything different when dealing with a casualty now?
We will provide some additional items for your first aid box based on HSE recommendations:
Fluid resistant Face Covering

Eye Protection

Disposable apron

Disposable gloves
Contact safety@leeds.ac.uk for details of how to obtain these items. These will not be required for all first aid situations but should be worn if you need to approach a casualty. You should also ask the casualty to wear their face covering if they can. However, the priority is to offer first aid advice to them from a distance and/ or arrange for any extra care (e.g. an ambulance) if this is necessary.
Key points for the First Aid at Work protocol generally are
Inductions include how to get first aid assistance
First aid notices are displayed
People are competent to carry out first aid roles
University-owned vehicles carry a first aid kit
All accidents, incidents, near misses and cases of work-related ill health are reported
Locations of University defibrillators on campus are published.