Fire safety
Fire Wardens and Fire Marshals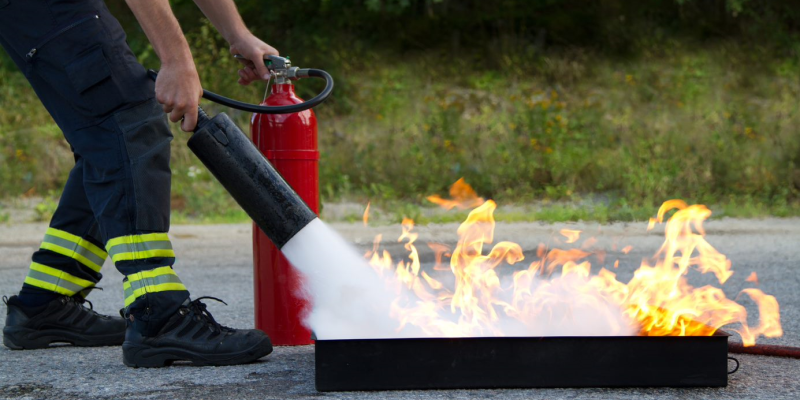 Covid-19 update for Fire Wardens and Fire Marshals – What is happening about firedrills at the moment?
All occupied buildings (both part and fully occupied) should now plan and carry out an annual fire drill at the earliest opportunity.
This includes buildings which are both part and fully occupied, as well as both newly re-occupied and those that have been used throughout the pandemic. Buildings that are currently unoccupied do not need to hold a fire drill until they become either part or fully occupied.
Where buildings are occupied by more than one school or service, the fire drill should be coordinated with other school/ service representatives.
---
What should I and my colleagues do about the online fire safety training?
Please continue to do - and encourage your colleagues to do - the online fire safety training module (Britsafe).
---
I'm a Fire Warden/ Fire Marshal and my area on campus is being re-opened, what do I need to do?
Before any area or building is re-opened, the Fire Safety Manager has given the area a fire safety check as part of the detailed re-entry check process, working with Health and Safety, Facilities Directorate, trade unions and local staff.
If your area is re-opening, and you are coming back onto campus, please contact your Fire Safety Manager who can help you with any queries or requests for support. In particular weekly fire alarm tests should be in place before reoccupying any area or building – your Fire Safety Manager will offer advice. Once your building is occupied, you should at your earliest opportunity (within a month) continue doing regular fire safety checks, and the annual operational fire risk assessment.
If your building has been occupied throughout, your systems should be in place but please speak to your Fire Safety Manager if you have any questions.
If there is a shortage of Fire Wardens due to working from home/ remote working then the Head of School/ Service must evaluate and appoint appropriate replacements or ensure scheduled onsite visits for Fire Wardens to carry out the aforementioned activities. You may want to discuss this with your Head of School/ Service.
Remember that everyone has the responsibility to evacuate a building independently and without delay when the fire alarm sounds - regardless of how many Fire Wardens there are in the building.
For more information about the Fire Warden and Fire Marshal role see the Guidance document attached under 'Downloads' at the bottom of this webpage