Fire safety
Fire Wardens and Fire Marshals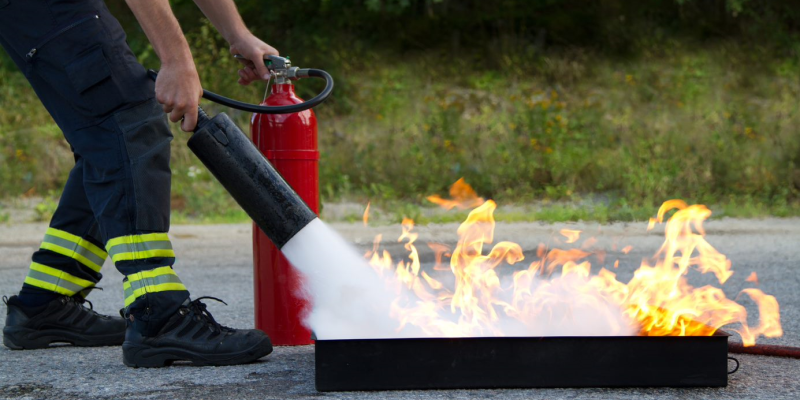 Role of the Fire Warden
It is recognised that different approaches to how we now work on campus has impacted a number of University roles, including that of our Fire Wardens. This summary reminds staff about the core expectations of the Fire Warden role and provides information regarding the variety of steps to take in certain situations.
Monthly fire warden checks: these can be scheduled for one of the days you are working on the campus. Please see the Fire Safety Checklist.
Weekly fire alarm sounder tests: try to do these at the same time each week. We also recognise that some of these are conducted by Estates teams.
Responding to an unscheduled fire alarm: If the fire alarm sounds and you are on site, contact Security (0113 343 2222) as per your training. Usher people out of the building and attend to the fire alarm panel to support Security where possible. Stand outside and support people who have been evacuated. In large multi-occupancy buildings, we encourage Fire Wardens to unite as a larger group to support each other and create a network to share good practice and ideas. This can be done locally and led by the school or service occupying the largest floor area. Once set up, the Fire Safety Manager will be happy to provide advice and guidance.
Personal Emergency Evacuation Plans (PEEPS): continue to carry out PEEPs where they are identified as being required.
Fire drills: Fire Wardens are required to organise fire drills annually so users of your building/area can practice evacuating safely. If you have had multiple false alarms that have resulted in an evacuation of a building, one of these can be included as a drill if it has been recorded and observed as such.
BritSafe training: continue to promote the need for all staff to complete their annual fire safety training on Britsafe so they are familiar with the approach to take in the event of a fire.
Fire Marshals: can be appointed in local areas to offer support to Fire Wardens during a fire alarm activation. Specific training for this role is not required – Fire Marshals take guidance from Fire Wardens to help people evacuate a building safely and remain outside until safe to re-enter.
Details on how to organise and complete the above duties can be found in our Fire Safety Guidance document.
Frequently asked questions
What do I do if the Fire Alarm Sounds?
Fire alarms in some buildings will alert Security but it's important that someone (preferably a Fire Warden) calls to notify them in all fire alarm activation, regardless.

If you have information that it is a real fire event, then inform Security (0113 343 5494) to contact the Fire Brigade.

When Security arrive, they will jointly - with the Fire Wardens (where available) - investigate the cause of the activation while the alarm still sounds. The alarm will only be silenced and reset once there is confidence that there is no fire or other dangerous conditions.

Only once the alarm is silenced can staff/students be allowed to re-enter a building. Individuals should seek assurance from either the Fire Wardens or Security team before re-entry. Where there is any specific local re-entry procedures, these should also be followed.
Does my area have sufficient Fire Warden coverage?
If there is a shortage of Fire Wardens due to working from home/ remote working then the Head of School/ Service must evaluate and appoint appropriate replacements or ensure scheduled onsite visits for Fire Wardens to carry out the aforementioned activities. You may wish to discuss this with your Head of School/ Service.
Remember that everyone has the responsibility to evacuate a building independently and without delay when the fire alarm sounds - regardless of how many Fire Wardens there are in the building.

Further information and support
Should you require any further information about the fire safety principles and protocol, our Fire Safety Guidance provides full details of the role of Senior Fire Wardens, Fire Wardens and Fire Marshals.

You can also contact your Fire Safety Manager with any queries or contact safety@leeds.ac.uk.

View the full suite of Fire Safety protocol documents, guidance and forms.