Laser Safety
New laser users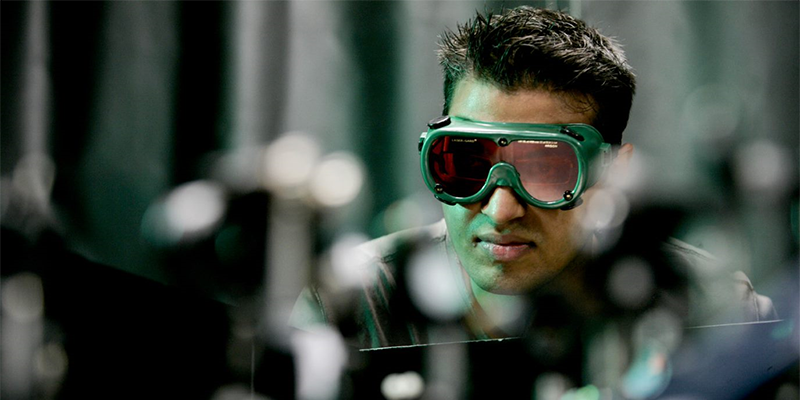 I'm going to be using lasers in the university, what do I need to do?
I will be using Class 1, 1C, 1M, 2, 2M or 3R lasers
These lasers products are considered safe provided that they are used in accordance with manufacturers' guidelines and you don't modify or refocus beams. Class 1, 1C, 1M, 2, 2M, 3R products can be used by any person (including undergraduates) providing they have had an induction on the proper use of the equipment. There is no need to register for laser work or receive laser training.
Note: Registration/training/ induction is not required for equipment that has embedded class 3B or 4 lasers where the laser beam is inaccessible to users and the equipment is labelled as a class 1 product (e.g. DVD drives use class 3B lasers).
I will be using Class 3B or Class 4 lasers
To use these classes of lasers at the University you need to get permission (via registration/authorisation), receive appropriate training and complete an approved risk assessment. The steps required are:

Discuss your project with your Principal Investigator (PI) and Laser Safety Officer (LSO). The LSO is the first point of contact who will be able to direct you through the process. Find your LSO here.

Register on the VIRGIL system at http://rsid.leeds.ac.uk/lasers/ by clicking the Apply button and fully completing the application form.

Level 1 (basic) training. This is in two parts:
Online course: Complete the Level 1 Laser safety training course for new users. This is a basic introduction to lasers and how to use lasers safely in the University and is now located in the 'Radiation Safety Training' area in Minerva which is a self-enrol organisation and is available for all staff and students.

If you haven't already enrolled to the Minerva Ultra Radiation Safety Training organisation go to Enrol to Radiation Safety Training.

You will only need to enrol once. When you have enrolled complete the Laser Safety Training Course.

Practical session: Unless you already have broad experience with using lasers you will then need to attend a practical training session. Available dates and booking are here: Practical workshops. Please note that completion of the e-learning course is a pre-requisite for attendance at a practical workshop. Consult your LSO as to whether this session is appropriate for you.
Level 2 (specific) training: This training is specific to the laser equipment you will be working with. Your PI and/or LSO should arrange the appropriate induction training and supervision for your laser systems.

Once you have completed the above training requirements your LSO will authorise your VIRGIL account and you will be permitted to use class 3B or 4 lasers.

Before starting to use your laser system you will need to complete a risk assessment on VIRGIL which must then be approved by the LSO (or nominated approver). Alternatively if you will be using an existing system that already has a current assessment, you will need to read and understand the assessment and have your name added to it by your PI or LSO as an authorised user.
For help and support around lasers, please contact your Laser Safety Officer or the Laser Safety Manager. For details of these, see the Contact us webpage.