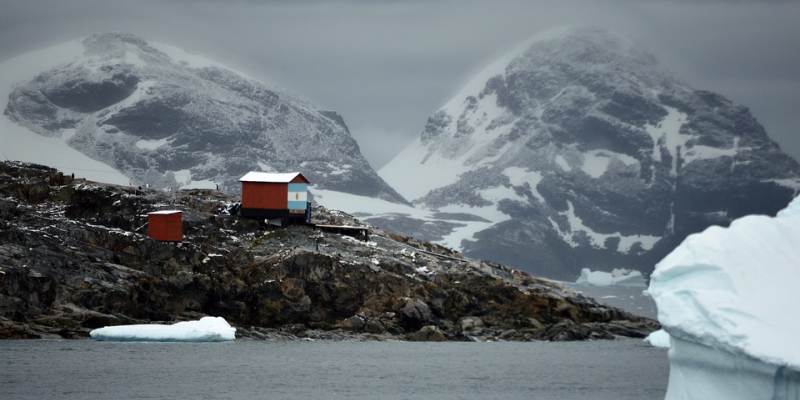 Fieldwork
Fieldwork is an essential part of University teaching and research, which inspires and enables academic and personal development. People organising fieldwork need to use an effective risk assessment process to ensure that as a University we fulfil our duty of care to protect staff, students and other affected people.
Current situation: COVID-19
Fieldwork for research - University fieldwork activities for research (staff and PGRs) in England began to resume in June with further gradual lifting of restrictions from 1st August 2020.
Before going ahead, all fieldwork activities will need to have as a minimum, a full fieldwork risk assessment approved, with mitigation measures identified and implemented for COVID-19. Please see the 'Fieldwork Procedure during COVID-19' and 'Fieldwork Guidance COVID-19' documents within the Downloads link below for further details.
Fieldwork for research in the UK - fieldwork activities for research (staff and PGRs) in England and mainland UK has now restarted. Planning for future research fieldwork can now go ahead using the fieldwork risk assessment form and the additional information at the bottom of this webpage.
Fieldwork for teaching in the UK - planning for Fieldwork teaching in the UK can also begin, using the fieldwork risk assessment, and the additional information at the bottom of this webpage. The fieldwork itself must start after 1st September 2020.
International Fieldwork (research and teaching) – planning for international fieldwork (both for research and for teaching) can now begin, although with so many unknowns, we recommend that you plan UK-based fieldwork instead.
Should international fieldwork be considered essential, please be aware that currently, travel to international countries may only go ahead from 2021 and must have followed stringent approval processes – including both the fieldwork risk assessment process and the Travel against FCO advice procedure. Of course, international travel may be prevented at the last minute, due to fast-changing government (and local) rules.
If you have any initial questions, please contact your Health and Safety Manager.
Overseas Travel - travel outside of Fieldwork is like any other hazard and would usually be covered by a risk assessment, which should include the details of the trip. However due to the rapidly evolving situation regarding coronavirus-affected countries, the University has changed its requirements around overseas travel. Please see the University coronavirus website for the most up-to-date information on overseas travel.
Fieldwork in England and mainland UK, is also subject to the following restrictions/ processes:
That the activity can be carried out within 8 hours, including travel and reasonable rest periods

Where an overnight stay is required this can be demonstrated to be in COVID secure accommodation

There are adequate hygiene facilities available

Any samples collected can be stored and processed safely (e.g. not in a fridge containing food)

No sample analysis / processing is carried out in a home setting

Travel must not be via public transport

Consideration should be given to lone working with suitable social distancing

That the activity follows any local or regional government advice and restrictions, this would include any local lockdowns that may be put in place. This must be considered for the travel to and from as well as the site of the activity.
Before carrying out fieldwork please ensure:
A full fieldwork risk assessment is carried out, taking into account the aspects listed within this guide.

The fieldwork risk assessment must be approved via your Health and Safety Manager (HSM) (or delegate), Head of School and Executive Dean (or delegate).

Only Staff and PGR students with approved fieldwork risk assessments will be permitted to carry out fieldwork.

Inform your line manager / academic supervisor of any personal circumstances (e.g. clinically vulnerable) that need to be considered before carrying out any fieldwork, these should also be considered within the fieldwork risk assessment.

If you have approval to carry out fieldwork then you will be required to limit the length of time you need to be away from home. Work that can be completed at home should be considered, with the exception of samples that need a laboratory setting to store/ analyse them.

If you, or a member of your household displays any symptoms of COVID-19, you must follow existing government guidelines for self-isolating and immediately inform your line manager/ academic supervisor. In these circumstances you must not complete any fieldwork.

If you need access to campus to collect field or to store samples on return, this must be identified in the fieldwork risk assessment. You will need additional permission to access campus, this will include instructions that you may need to follow as many areas are heavily restricted.

Use your own vehicle not public transport, this will require business insurance cover. You will be expected to observe social distancing –maintaining 2 metres distance from others, this includes journeys to and from the site.
On Fieldwork:
If you become unwell while in the field, inform your line manager/ academic supervisor as soon as possible; if you have coronavirus symptoms, you must return home, self-isolate and not continue the fieldwork.

You must follow any additional requirements that have been identified in the fieldwork risk assessment and notify your Health and Safety Team if you are unable to follow any of the identified control measures. This includes any requirement to wear Personal Protective Equipment (PPE).

Any activities that require close contact will be risk assessed separately and should it be deemed that a necessary control is for any member of staff to wear a face covering / mask, then these will be provided by the University.

Personal hygiene measures, appropriate to the location you are working in must be implemented. Where possible the use of welfare provision is preferable. However, it is recognised that in remote locations these may not be available. Hand sanitiser use will be a minimum expectation to be carried and used while undertaking any activity in the field.

Where working with others in the field, you must observe social distancing – maintain 2 metres distance from others, this includes journeys to and from the site.

You must take adequate provision of food, drinks etc and not rely on local amenities.
If you need to enter campus for fieldwork:
Local information will be given to you when your access to campus has been approved through the University steering group – see the information on Approved Staff for more details.

You must observe the instructions provided at the time of approval, and any additional requirements that may be added locally as buildings/ areas are gradually reopened.

The use of face coverings is now required is some areas on campus, so please be prepared for this. See the University coronavirus website for the latest requirements on campus.

You must observe any one-way systems and all signage throughout buildings (entrances/exits and along corridors and stairways) and anywhere else that these routes exist.

To prevent the spread of the virus it is essential to clean any work equipment, using the protocols within the research area.

Coughs and sneezes should be covered with a tissue and disposed of immediately (into your elbow if no tissue available) followed by the washing of hands.

Reduce travel and movement around campus to a minimum, plan your route to the point of campus you need to access. Use technology where possible to reduce contact.

Observe the arrangements for toilets/wash/rest facilities, by following all local signage.

Please ensure that you know your local first aid processes, which may be different from before. This may include where the first aid box is as you may need to deal with minor injuries (e.g. one that may need a plaster) yourself. For emergencies that require a visit to hospital please dial 999 (or dial 9 first for an outside line if using an internal line) for an ambulance, then let Security know on 0113 343 2222 so they can help guide it through campus.
If you are concerned about your safety please contact your line manager, your HR contact or a member of the Health and Safety Team.