Window on Wellbeing events
Wednesday 15 June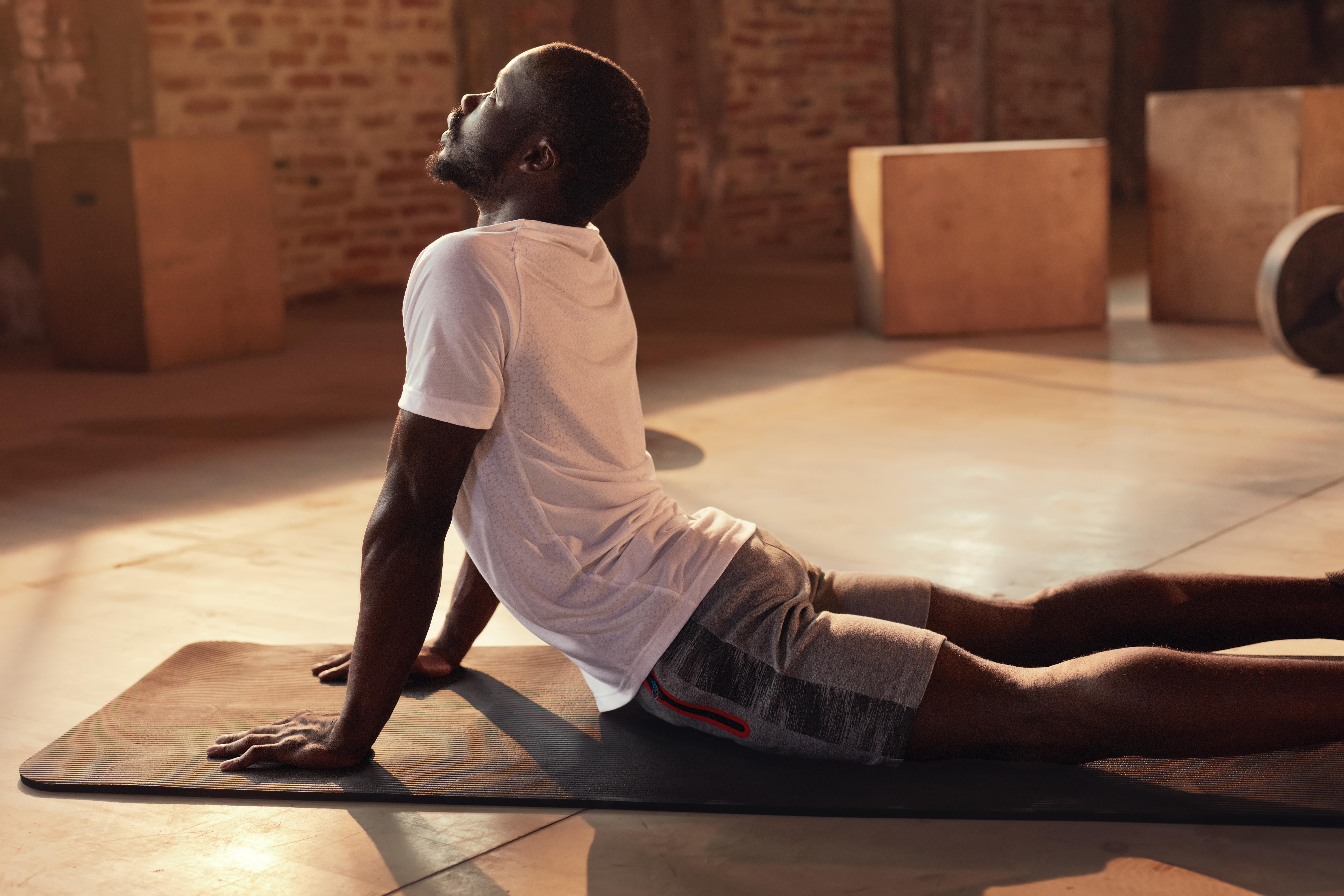 Fitness coach Lucy will take you through a focused workout to strengthen your core and glutes, the two areas most commonly weakened as a result of our poor lifestyle habits, leaving you feeling stronger, more balanced and de-stressed.
10.00 – 16.00 Chat with the RSPB – just turn up
Experts from the country's largest nature conservation charity, the Royal Society for the Protection of Birds (RSPB) will be at the stall in the precinct opposite the Refectory steps. Find out how they work to protect threatened birds and wildlife and what you can see close to home and work.
10.00 – 15.00 Well Wood volunteering – North Hill Court LS6 2ER – booking required
Get involved in an exciting volunteering opportunity to help create a communal green amenity space for students, staff, local residents and school visits, including completing access paths, constructing wildflower areas, and planting pollinator-friendly plants and native British ferns.
10.00 – 17.00 Sitting With It: BA Fine Art Degree Show 2022 – on campus – just turn up
Independently created by final year BA Fine Art students, Sitting With It celebrates the work of 62 graduating artists, with all mediums of contemporary art practice. Located in the School of Fine Art, History of Art and Cultural Studies.
11.00 – 13.00 Sustainability at Leeds and free bike check – just turn up
Find out what the Sustainability Service is doing to make our University more sustainable by dropping in to meet the team in the precinct opposite the Refectory steps. Ask us anything about biodiversity on campus, the circular economy, the University's plans to deliver net zero emissions and sustainable travel, as well as learning about volunteering opportunities. Bring along your bike and our experienced Bike Hub mechanic will give it a 'Dr Bike' check to make sure it's in top shape for summer.
11.00 – 14.00 Come and say hello at the information stall – just turn up
Come and meet the Wellbeing team in the precinct opposite the Refectory steps to find out more about what's on, ask any questions and take away a freebie. We'd love to see you there.
11.00 – 11.45 Pilates with Claire – on campus – booking required
Expert practitioner Claire focuses on postural strength to leave you feeling well-balanced and more confident. Slow, controlled methods will tone the body, strengthening from within to improve posture and general wellbeing.
Get together with other experienced climbers from across the University and enjoy the feeling of comradeship as you practise your skills. Whether you're a lapsed climber or have no climbing partner, you'll find plenty of technical challenges and like-minded enthusiasts.
Join Greg for a refreshing wellbeing walk from main campus to nearby Woodhouse Ridge and enjoy some gentle exercise in the great outdoors. We'll stroll an interesting route through campus, then to cater for all abilities, we may split into two groups so everyone can walk at their preferred pace.
Breathing deeply and productively is the secret to achieving 'coherence' – a state in which the heart, mind and emotions are perfectly aligned and in sync. When we are coherent our ability to think clearly and find better solutions is enhanced, and we feel more energetic, confident and calm.
12.30 – 15.30 Pen to paper: get creative – online and on campus – just turn up
Whether you are a beginner or an experienced writer, use your time to hone your creative writing skills, chat with fellow writers or simply indulge your creativity in a calm, inspiring atmosphere. Pop along to the Treasures of the Brotherton Gallery in the Parkinson Building, whether you can stay for ten minutes or the full three hours. All materials will be provided. If you are working remotely, you can join us on Twitter @LULGalleries.
12:30 – 13:30 Creative bookbinding with May Ackroyd – on campus – booking required
Spend an hour relaxing and creating two books in the Stanley and Audrey Burton Gallery, Parkinson Building. Learn a new skill and make something you can use. We will create a basic notebook using a needle, thread and paper, and create an accordion book using paper and card and glue. All materials provided.
Bouldering is a great combination of fun problem solving and physical strength and agility, with an added sense of accomplishment as you overcome the obstacles. Hosted by Get Out Get Active, this is a workout for mind and body to leave you feeling exhilarated.
15.00 – 16.00 Wellbeing seminar – online – booking required
Join Dr Juan Manuel Jiménez Robles for a fascinating insight into our psychological needs and practical ways to improve our general wellbeing. Dr Robles explores the deep sense of disconnection that may drive us to feel psychologically unwell, and offers some practical tips on how to avoid the pitfalls and improve our general wellbeing.
Move on up with Get Out Get Active and the Edge climbing team, develop your physical strength and agility, and feel elated as you reach ever greater heights.
If you struggle with your posture and regularly experience aches and pains this session offers you gentle exercises including mobility, stretches and activation. This will help to mobilise your back as well as strengthen the muscles of your torso, giving you a more stable base for movement.
All day – Two-minute treasures – watch online whenever suits you
Let members of the Special Collections and Galleries team tell you a tale in two minutes. Learn something new from these short, fun and informative responses to items in our collections, including stories about art, archives, books and manuscripts.
All day – Unobtrusive Impact photography exhibition – on campus – just turn up
Drop into the Leeds University Union Building and see this exhibition by Rosa Quintana, a professional photographer from Spain who works in Cleaning Services. Rosa explains: "I wanted to show the quiet impact of the cleaning team, working in every building doing essential work. This felt particularly acute during the pandemic, but we do important work every day." Share your thoughts on social media using the hashtag #FDImpact.