Mental health and wellbeing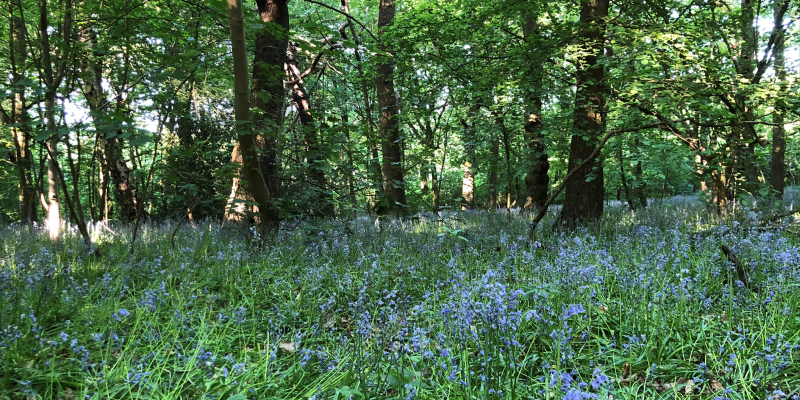 These are tricky times and many of us find it difficult to deal with all the uncertainty. See below for some avenues of support:
Confidential wellbeing chat - whether you're feeling a bit down, struggling with isolation or being at home with your family, or whether you just need a general chat, email occupationalhealth@leeds.ac.uk to arrange one. There is an Occupational Health Practitioner available Monday to Friday during office hours to speak to and support you in the current situation. These specialist practitioners are all nurses with extensive experience.
Advice and guidance on dealing with the current coronavirus situation from Staff Counselling and Psychological Support - including tools, strategies, and more links.

Workplace support for your mental wellbeing – if you are a staff member experiencing depression, anxiety, stress or other mental health issues affecting your work, take advantage of confidential, one-to-one, workplace mental health support delivered by Remploy and funded by the Department of Work and Pensions. This offers nine months of virtual support including 1) Tailored work-focused mental health support, 2) Coping strategies, 3) personal support plan to help you keep in or return to work, 4) Wellness Recovery Action Plan, 5) Face-to-face meetings (remotely by Google Meet or WhatsApp) at 1, 6 and 9 month stages, as wells fortnightly phone calls. Email a2wmhss@remploy.co.uk for an initial chat and to book a session.
Strategies for anxiety around coronavirus:
see the useful Guidance document (written by the University's Staff Counselling team) attached to the bottom of this webpage.

See the link to the Mindfulness information and exercises from the Staff Counselling team

Or try some of these external links:
Universities Chaplaincy - Chaplains can listen and offer remote pastoral and spiritual support by appointment or virtual drop-in. Please contact:
Chaplains on chaplaincy@leeds.ac.uk with your best availability, name and contact details, or leave a message on 0113 343 5071.
If you are a member of staff in crisis and would like out of hours chaplaincy support, please call our special 'out of hours' number 07780 613 862. They will respond to you as soon as they can. Our chaplains come from different faith backgrounds but we are here for staff of all faiths and all world views.
More general links for mental health advice include:
24 hour mental health helpline – for any West Yorkshire resident who is conerned about their mental health or that of their family members or those they care for.

Feel like you've had enough (crisis card) - details of local services offering support in times of crisis. This covers all kinds of advice including domestic violence, housing, young people, debt and bereavement. Some resources are Leeds-based and some are national.

How are you feeling? - information on how to find the right information and support around mental health - aimed particularly at people in Leeds.

Leeds Mindwell – for all kinds of links to local and national links to mental health support including those for men, women, LGBT+ , BAME, young people, older people, parents, carers, people with disabilities or physical health problems and others.

Try online meditation, sleep and movement exercises on the Headspace Weathering the Storm - COVID-19 pages or a range of meditation resources to support wellbeing with calm.

For help with finances - contact the National Debt Helpline or Stepchange for advice with debt, For affordable financial services contact Leeds City Credit Union.
You could also try some of these ideas to keep your spirits up:
Learn something new! Try one of the courses in the Wellbeing collection available through the University's LinkedIn training account.
Enjoy a show - share the news with your friends and join them (in your own homes) when the UK's National Theatre will broadcast some of its most popular productions every Thursday at 7pm. Bachtrack has a list of operahouses and theatres around the world which are streaming performances online, and Ticketmaster has a guide to live streaming gigs. Sadler's Wells meanwhile has both dance performance and workshops live streaming.
Take time out - whether you go outside or stay in, try to make time out to notice the beauty around you. Listen to birdsong and watch the leaves unfurl on trees as Spring arrives. Look for the simple things which bring you joy in life and try to recognise them.
Connect with your colleagues, family members and friends - use MS Teams, Zoom, phone or video calls, text messages. WhatsApp, whatever works for you.

See the BookTrust digital pages for free books, videos, games and more based around books.
Get in touch! How are you staying healthy, happy and connected while working from home?
Perhaps you've tried a new exercise regime or done 10 press-ups each day? Tried painting, carpentry or started knitting? Tied out a great wellbeing idea at home, or found some links we should include? Send the details to Greg- g.d.hull@leeds.ac.uk and Bernadette- b.m.hardware@leeds.ac.uk. We'll share the best ideas here on the site!
Related Pages
Downloads