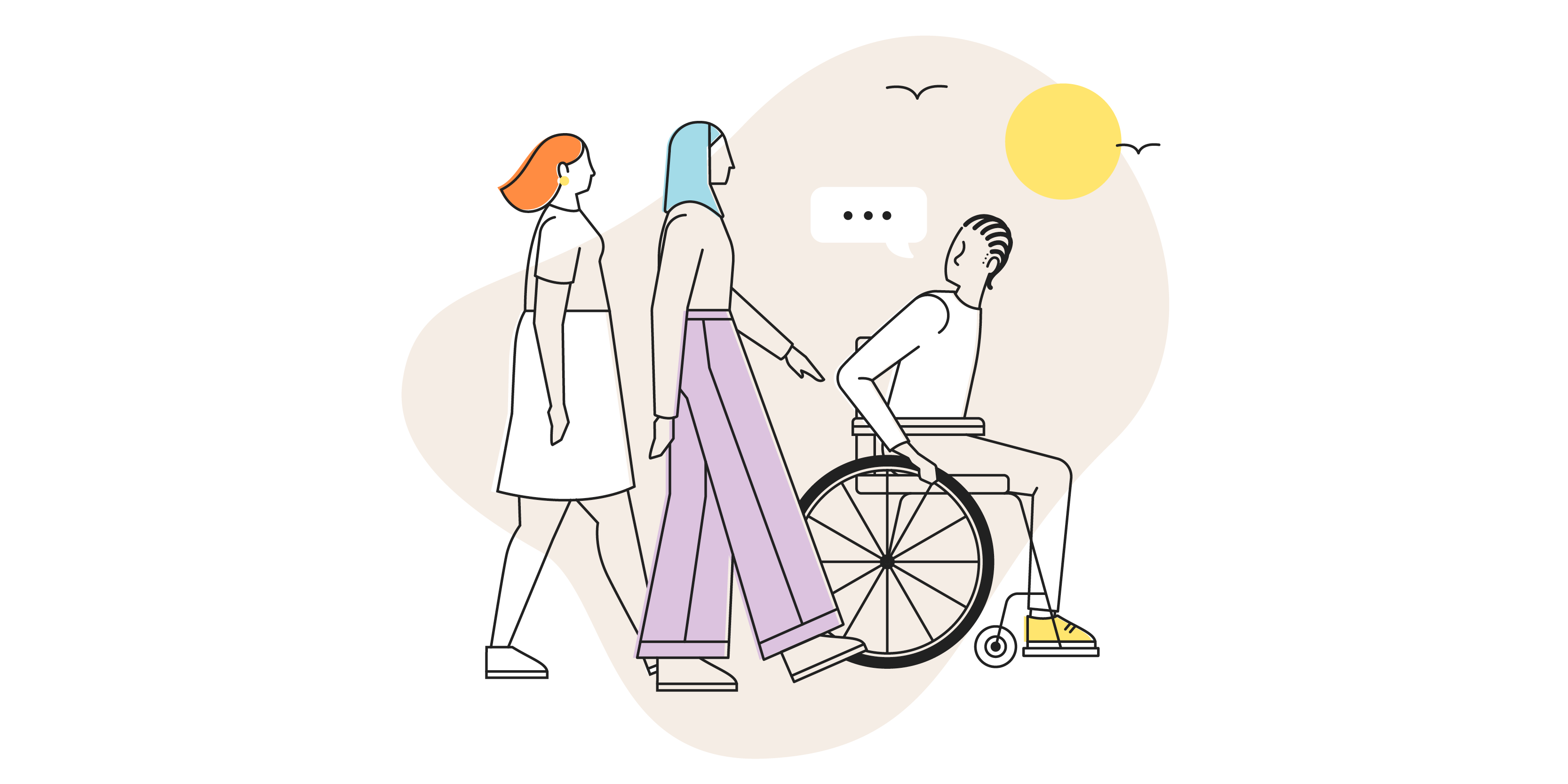 We're marking Mental Health Awareness Week 2023 with a new step challenge which will run from Monday 15 – Sunday 21 May.
Did you know?
Walking enhances the natural release of endorphins (our 'feel-good' chemicals) which stimulate relaxation, reduce stress and improve our sense of wellbeing.
Even a short burst of 10 minutes walking can boost our mental alertness, energy and mood.
Walking also increases our level of rest – helping us achieve deeper sleep and improving our sleep patterns.
Those registering will be randomly assigned to a team of six colleagues, competing against other participating groups to cover the furthest distance/accumulate the most steps in a week.We are committed to making the step challenge inclusive. People of all abilities are welcome and there are alternative methods to measure and track movement.
How the Step Challenge works
Following registration you will be invited to join the lively Step Challenge Teams channel.
Once you have been allocated to your group, decide what your team name will be.
The challenge begins on Monday 15 May at 00:00. From that point onward, team members will log their steps/distance in our challenge form throughout the week. We encourage you to submit a daily total of steps/distance covered at the end of each day.
Throughout the week participants can upload their challenge selfies, photos and words of encouragement to others on the Teams channel.
The challenge finishes on Sunday 21 May at 23.59. The team accumulating the most steps/covering the furthest distance overall wins the challenge. The winners will be revealed on Monday 22 May.
The benefits of taking part
This is a great opportunity to meet people and find encouragement from your teammates as you work towards your activity goals.
Improve your health and wellbeing – regular physical activity is associated with numerous mental and physical health benefits such as improved cardiovascular health, immune function, mood and energy.
Contribute to your weekly activity levels recommended by the NHS.
Here's what our previous Step Challengers have said:
"When working from home I'd got into a bad habit of not taking a break or moving enough. This challenge gave me the motivation to change my routine and get more active."
"The Step Challenge got me out and away from my desk and I really enjoyed being part of the Teams channel community – thanks for the encouragement! I'll definitely be continuing with my lunchtime walk each day and signing up to the next competition."
Measuring your steps/distance
Whatever your fitness level, whether you are walking or wheeling, there are a number of ways to measure and convert your movement into distance. Details are below but please contact the Health and Wellbeing Team if you would like further information.
Most smartphones have an inbuilt fitness app that will measure your steps/calculate your distance when you are carrying your device, for example Health (iOS only) and Google Fit (iOS and Android).
The following apps, available on iOS and Android, are also free to download:
If you do not have access to technology that supports any of the above apps, you can use the desktop Google Map Pedometer to record your route which will then be calculated into distance.
Earn bonus points
There are bonuses available to keep you motivated and get your team to the finish line. There are 3 photo categories where you can earn extra points:
New beginnings: Spring is all about new growth and new beginnings. This theme gives you great scope for your own creativity and can be interpreted in a wide range of different ways
Mindfulness: a subject, scene or landscape that made you want to pause and take in the moment
Animals: birds, bugs, wildlife or even your pet!
3000 steps will be awarded to the winner of best photo in each category, 2000 steps will be awarded for second place in each photo category, and 1000 steps will be awarded for third place in each photo category.
Register your interest
Sign up by completing our short online form. The deadline to register is 5:00pm on Thursday 11 May.