Physical health and wellbeing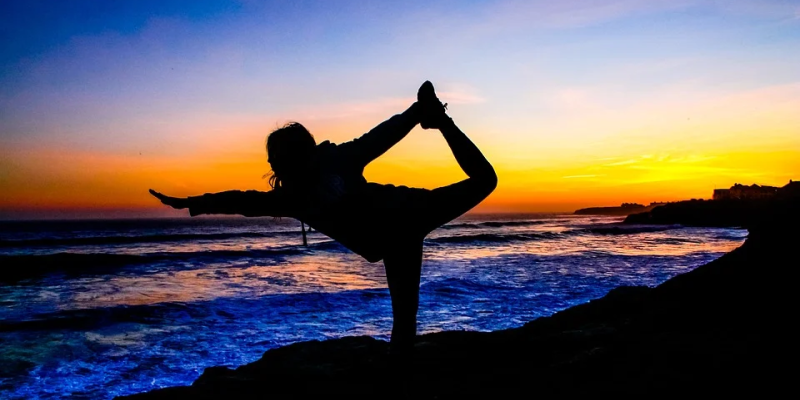 Forthcoming events and activities:
BRIT Virtual Distance Challenge- Join Get Out, Get Active's (GOGA) staff vs students BRIT Challenge in support of young adult mental health. Individuals taking part will work as a team to cover the 2,021-mile distance in whatever way they like. Sign up by 12 noon on Thursday 6 May to take part in the challenge, which will start on Monday 10 May to coincide with Mental Health Awareness Week.
Staff Healthy Week 2021 - Staff Healthy Week returns on Monday 7 June to support you and your colleagues to get active and focus on your mental and physical wellbeing. Like last year, events will be virtual with a range of live classes and workshops, as well as pre-recorded videos and blog resources to access in your own time. Further information to follow...
You can also try the following:
Walking for Health
It's official Walking is good for both our physical and mental health. As well as being one of most popular physical activities in the world, it is a cost free, gentle, low-impact activity that does not require special training or equipment, and can fit around our daily schedules.
Here are 5 tips from the Get Out, Get Active team to help increase your step count:
Join one of the GOGA Step Challenges - join the upcoming BRIT Virtual Distance Challenge week commencing 10 May to encourage you to get your steps in.
Don't worry if you can't or don't have time to get outside for a walk, you can do laps of your garden or your flat/house. This is a great way to get some steps in between meetings.
Use this time to explore your local area- GOGA have two free walking guides to help you plan your next outdoor adventure. 10 must see parks in Leeds and 5 great walks in Leeds.
Replicate your commute to work with a quick walk before or after work. It will set you up for the working day and allow you time to unwind afterwards.
Steps span beyond just walking- other ways of getting steps include gardening, household chores, shopping and aerobic workouts. Remember that it doesn't have to be a formal walk!
Please note - the University can't take responsibility for injuries or losses caused by these online activities. Please make sure your space is free from hazards (pets, chairs, mugs, lego etc.) before trying these exercises. Drink enough water and stay aware of how your body is responding. It's best to check with your doctor first if you have any concerns about exercising.
Related Pages