Wellbeing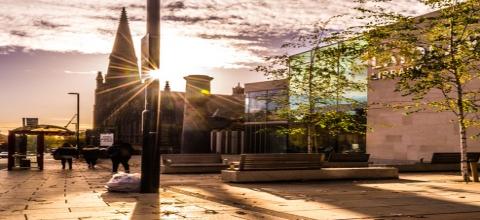 Wellbeing
During these exceptional circumstances it's more important than ever that we all take care of our wellbeing. Whether you're working from home, still coming onto site to carry out essential work or on the frontline supporting the NHS, check below to find ways to stay healthy and happy.
· Healthy Body – things to do to keep your body fit and healthy
· Mental Health and Wellbeing – how to find support and keep your spirits up in these uncertain times.
· Campus and Community Wellbeing – ways to stay connected with your colleagues and others.
If you have good ideas of how to stay happy, connected and healthy in these exceptional circumstances? Perhaps you have suggestions of links to add? If so please send them to Greg- g.d.hull@leeds.ac.uk and Bernadette- b.m.hardware@leeds.ac.uk. We'll share the best ideas here on the site!