Staff Health and Wellbeing Champions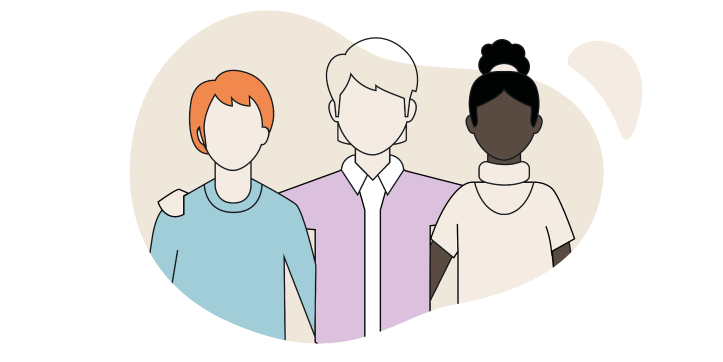 The Staff Health and Wellbeing Champions Network
We are committed to ensuring our workplace is a supportive, inclusive environment where staff feel they can openly discuss their health and wellbeing and know where to access help should they need it.
To support staff wellbeing and promote a positve work culture at Leeds, the role of the Health and Wellbeing Champion (HWC) is crucial. We currently have 150 HWCs – based in a wide range of departments across the University – who work within their local teams to: raise awareness of our wellbeing activities; share national health campaigns; and signpost colleagues to the range of support services and resources available at the University.
Become a Health and Wellbeing Champion
We are looking to grow the HWC network and recruit more volunteers. If you have an interest in health and wellbeing and would like to be involved, we'd be delighted to hear from you. Please see below for further information and details on how to apply.
What does the role involve?
HWCs are voluntary members of staff who advocate the importance of health and wellbeing. HWCs know their work areas and colleagues well, so are best placed to identify and promote University activities and campaigns that best fit their local environments. The role involves:
promoting campus-wide wellbeing events to encourage staff engagement
signposting colleagues to relevant support services, if and when required
fostering a healthy culture within the workplace
attending HWC network meetings
This role will be in addition to your University post and you are not required to undertake a set amount of hours. As much as you are able to contribute is appreciated. Before registering your interest to become a HWC you should agree locally with your line manager as to how this will work in practice.
Training and support
HWCs are fully supported in their role. The programme is co-ordinated by the Wellbeing, Safety and Health Service who provide training in Health and wellbeing promotion and How to have a wellbeing conversation.
Throughout the year you will also be invited to attend role development workshops and information sessions to ensure you have the latest information regarding our annual calendar of wellbeing events, campaigns and support. These sessions also provide an opportunity for you to feedback your own suggestions, learn best practice from your peers and share wellbeing success stories.
Who are we looking for?
We are looking for people who:
have an enthusiasm for, and an interest in, health and wellbeing
are approachable, willing to help others and respect confidentiality
are able to attend and contribute to HWC network meetings
Register your interest
If you are interested in becoming a Health and Wellbeing Champion we would love to hear from you! Please seek approval from your line manager and then complete our short online form – one of the team will then be in touch.