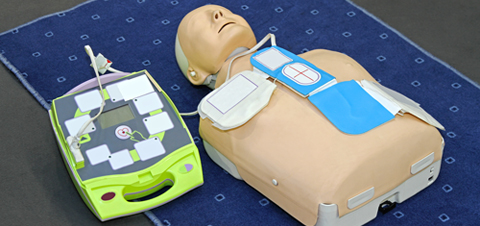 The University is legally required to provide adequate equipment, facilities and personnel for employees to get first aid if they are injured or ill at work.
For more information see here.
First Aid Training
There is a programme of training available throughout the year for new first aiders and refresher sessions for existing first aiders.
If you are interested in becoming a first aider please speak to your line manager initially.
For course availability or contact the Health and Safety Service on:
Tel: 0113 343 4203 – Email: safety@leeds.ac.uk
Courses fill up very quickly so please plan ahead. Courses are free to university employees but failure to attend without notice may result in a charge to the employee's department.
First Aid at Work courses
Venue: Willow Terrace Training Room
First Aid at Work - 3-day course
This course is 18 hours over 3 days and includes a final practical assessment.
A certificate lasts 3 years.
First Aid Refresher Training - 2-day course
Refresher courses are 2 days and must be completed no later than the end of the month the certificate expires, otherwise, a full 3-day course must be retaken.
Emergency First Aid at Work - 1 Day Course (run by request only)
This course is 6 hours of practical training. No final exam is undertaken. The trainer uses continuous assessment by observation during the course (this course does not qualify you as a First Aider at Work).