Smokefree Campus support materials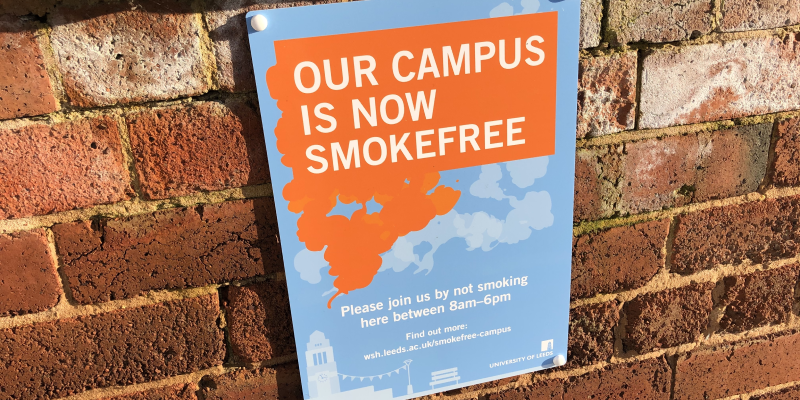 The University is providing support materials for use locally. If you have any questions please contact the Smokefree team using the Smokefree Campus form.
Resources attached at the bottom of this page (under the 'Downloads' link)
PDF of poster - so you can print it from your printer
Resources you can request from the Smokefree team by using the Smokefree Campus form:
Hard copies of the foldout information cards to give out to people.
Empty belly posters to use in your own areas.
The Smokefree team can also attend your local meetings to talk about the Smokefree campus and the support available to quit or cut down smoking.
Welcome/ induction text
Sample text for use in your induction/ welcome materials:
'The University of Leeds is proud to become a Smokefree campus. We are asking people not to smoke outside on campus between 8am and 6pm every day as we aim to inspire people - and in particular current and future generations of young people – to choose not to smoke. Currently people can still vape on campus, as it's recognised as an aid to stop smoking. Smoking and vaping inside University buildings or by their entrances remains prohibited.
More information for staff is at Smokefree campus and University Smoking policy or for students at Student information'