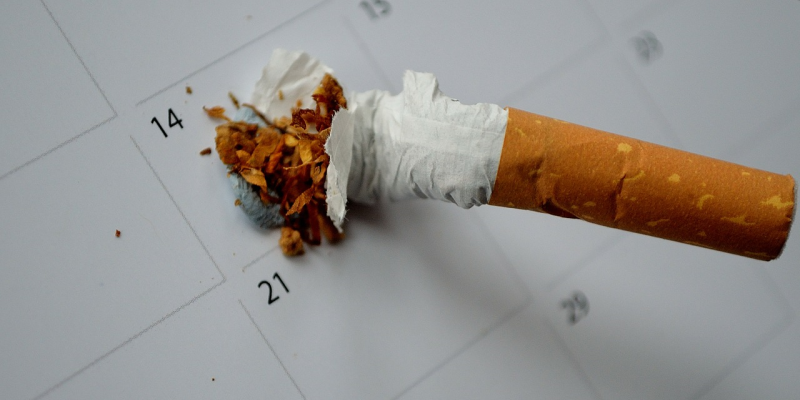 Free 'cut down or quit smoking' support sessions for staff
Take advantage of six one-to-one sessions with a professional Quit Smoking Coach who can give you personal motivational support, advice, and guidance.
See the Today is The Day website for more information on COVID-19 and smoking.

Click on the Icon to download the NHS Quit smoking app on your device.
Is now the time to quit smoking with remote help from The University Quit Smoking coach?
To find out more or sign up, fill out the Smokefree Campus online form with your details.
Be inspired by Jane, a University of Leeds staff member who quit smoking with help from the support sessions – and has now been a successful non-smoker for over two years!
'Jane's* story
I'd been a social smoker for twenty years, smoking around 15- 20 cigarettes a day. I'd tried quitting before but always started again. I'd been thinking about quitting again for a while when I spoke to someone at the University Staff Benefits Fair about the 'Quit Smoking' support currently available on campus. They gave me a leaflet and said that I had just taken the first step towards stopping so I decided to sign up for it. I met the Quit Smoking Coach, in June 2019 - he explained the programme and gave me advice and support. As I began the Smokefree journey, I lost my fear of failure. the University Quit Smoking Coach helped keep me focussed and motivated and I don't know if I could have quit without his support. I have now quit for over two years and see myself as an ex-smoker. I do believe that seeing the University becoming Smokefree had a positive impact on my quitting, and it encouraged both my friend and my partner to quit too! I would definitely recommend using the Quit Smoking support service - it made such a difference to me.
*name changed for anonymity on request of the staff member.
The free one-to-one 'cut down or quit' support sessions cover the following areas:
Getting started

Why I should consider stopping or cutting down?

How this programme can help me quit or cut down - and so limit the damage caused by smoking

Where to get support.

How will I feel when I'm quitting or cutting down?

How to cope with stress and will I gain weight when I quit or cut down?
To find out more, fill out the Smokefree Campus online form with your details.