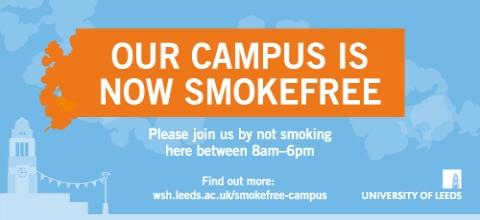 Smoking Policy, FAQs and Map
Select a link:
Watch the 2 minute video for staff relating to the Smokefree Campus move. Or the two student videos produced as part of a University-wide competition.
If you have questions, concerns, wish to support the move, request foldout information cards or want to quit smoking, complete the Smokefree Campus Form.