Wellbeing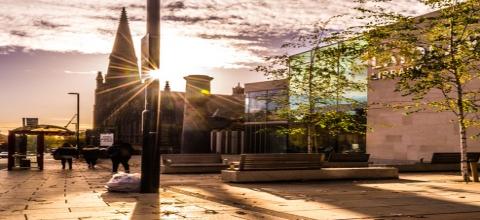 Wellbeing
During these exceptional times it's more important than ever to take care of our wellbeing. Whether you're working from home, on site for essential work or on the frontline supporting the NHS, it's key to look after yourself.
· Healthy Body – keeping you fit and healthy.
· Mental Health and Wellbeing – keeping your spirits up and finding support
· Campus and Community Wellbeing – staying connected to colleagues, friends and family.
· Homeworking and Life Balance - tips to help you make the best of the new ways of working.
Students – you may find these resources useful too! Or for specific Wellbeing support see the University SES webpages, Student Counselling and Welfare or LUU or the LUU Facebook page.
Public Health England also offer useful advice on maintaining your wellbeing.
Get in touch! How are you staying healthy, happy and connected? What's made you happy this week?
· Perhaps you've used packets of pasta as exercise weights?
· Or climbed 100 stairs as a challenge each day?
· Maybe you've drawn a great picture, or written a poem?
· Found some useful links we should include?
· Tried out a Wellbeing idea, and want to share your opinion?
Take a photo or email Greg- g.d.hull@leeds.ac.uk and Bernadette- b.m.hardware@leeds.ac.uk to let us know.. We'll share the best ideas here on the site!