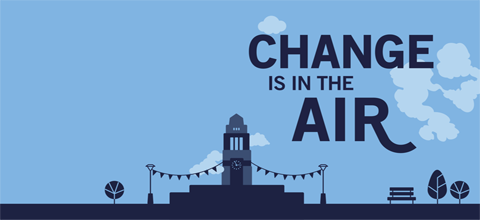 Student Short Film Competition - win £300*
Make a short film for students about the University's move to become a Smokefree campus and be in with a chance to win £300*.
Aim – Produce a 30 - 60 second video (this could include film/ animation etc) which tells students about the University's move to be a Smokefree campus.
Audience - Current, new and prospective students.
Closing date – To enter, send your film AND your completed application form (and any proof of music licensing and/ or individual release forms) to smokefree@leeds.ac.uk using the free service at WeTransfer.com (max upload size of 2GB) by Friday 28 June 2019.
T&Cs etc - see the application form.
Questions? - email us at smokefree@leeds.ac.uk
Film Brief
Format:
• Videos must be in .mp4 format and 16:9 landscape aspect ratio.
• The winning video may be shown on YouTube and can be a video, animation etc.
Content must:
• be between 30 - 60 seconds in length and no more than 2GB in size.
• include the key messages (see below).
• Be all your own work, be creative and appeal to students.
• be understood with the volume on and off (use subtitles for spoken words).
• Any music used must be creative commons licensed - https://creativecommons.org/about/program-areas/arts-culture/arts-culture-resources/legalmusicforvideos/, or you must have bought or hold copyright for it (and you must provide evidence of this).
• If there are any identifiable individuals in the film you must have signed release forms for them (and provide these) - https://comms.leeds.ac.uk/video.
Key messages:
1. You are asked not to smoke between 8am and 6pm on the Smokefree campus.
2. The Smokefree campus includes all outdoor space on:
•Main campus (including LUU and with these boundaries: Woodhouse Lane, Clarendon Road, Mount Preston Street, Leeds General Infirmary – LGI - and the inner ring road).
• Western campus (Leeds University Business School grounds).
• Fairbairn House.
• All University-owned and managed residences.
• All University-owned sports grounds (eg Sports Park Weetwood and Bodington Playing Fields).
3. You can still vape outside on the Smokefree campus as Public Health England see it as an aid to quit smoking.
4. As elsewhere, you must not smoke or vape inside University buildings including in or close to the entrances.
5. More information on the move to be a Smokefree campus and on how you can get involved from http://wsh.leeds.ac.uk/smokefree-campus
6. If you want to quit, free support sessions to help you quit smoking are available for students on campus http://wsh.leeds.ac.uk/info/244/wellbeing/285/quit_smoking_students – contact smokefree@leeds.ac.uk for more information
Background - why we're doing it:
The University is committed to the health and wellbeing of our students, staff and visitors. This is the first step on a journey to create a campus free from tobacco smoke.
Evidence shows that if people don't start using tobacco by age 26, they probably never will. Seeing others smoke encourages people to smoke too, and students are particularly vulnerable to being influenced by those around them during the transitions of university life. We want to act as a role model to our students by creating a new 'social norm' where people study, research, work and relax in a Smokefree culture where smoking is seen as unusual.
*Prize for the winning film which meets all the criteria and T&Cs is £300 in gift vouchers for the reputable retail outlet of your choice.
Related downloads
Video Competition Application Form
Student Smokefree Film Application Form

(DOCX)
Smokefree Student Film Competition Flyer

(PDF)