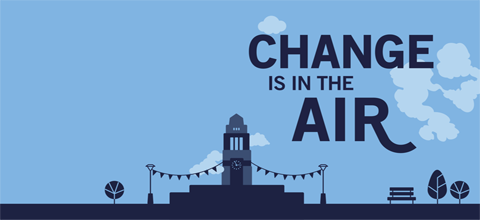 The University's move to become a Smokefree campus
From 1 August 2019 the University of Leeds will take the first step towards becoming a Smokefree campus.
Evidence shows that if people don't start using tobacco by age 26, they probably never will. Seeing others smoke encourages people to smoke too, and students are particularly vulnerable to being influenced by those around them during the transitions of university life.
We want to act as a role model to our students by creating a new 'social norm' where people study, research, work and relax in a Smokefree culture where smoking is seen as unusual.
What we're doing
From 1 August, every day between 8am and 6pm, we are asking everyone (staff, students, visitors and contractors) not to smoke outdoors on campus.
We are currently sympathetic to vaping outdoors as an aid to quit smoking.
Smoking or vaping indoors is still prohibited.
Our Smokefree campus covers all outdoor space on:
Main campus including LUU and all space within the boundaries of Woodhouse Lane, Clarendon Road, Mount Preston Street, Leeds General Infirmary and the inner ring road
Leeds University Business School, (LUBS)
Fairbairn House
University-owned and managed Residences and sports grounds e.g. Sports Park Weetwood, Bodington Playing Fields
Get involved
Related downloads
Video Competition Application Form
Student Smokefree Film Application Form

(DOCX)
Smokefree Student Film Competition Flyer

(PDF)