The Vice-Chancellor's Awards for Health and Safety 2019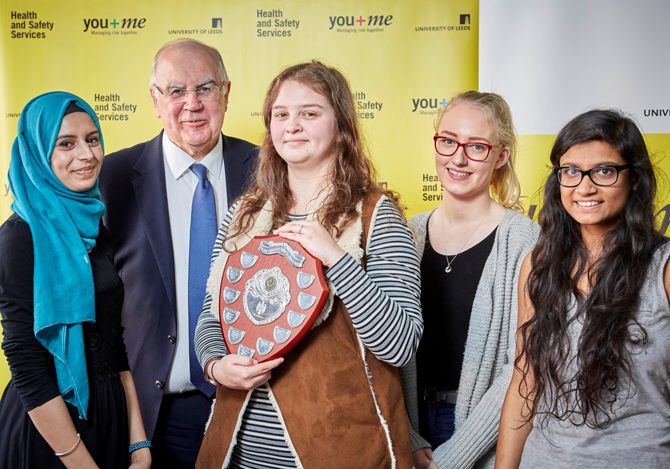 Advance Notice!
Get ready for the launch of the Vice-Chancellor's Awards for Health and Safety 2019 on Tuesday 17 September!
The prestigious awards will reward and celebrate the exceptional inspiration, commitment and practice of staff and students in health, safety and wellbeing, at the University.
The winner of the Vice-Chancellor's own personal award wins £250 in gift vouchers.
The nominations period opens on Tuesday 17 September and closes on Friday 25 October 2019, so now's the time to start thinking of which of your colleagues and students you could nominate!
The awards include:
The Vice-Chancellor's Award for Health and Safety itself - chosen by the Vice-Chancellor as the most inspiring entry this year.
Wellbeing Safety and Health 'Special Recognition' awards - selected on each application's own merits to recognise people who have: shown commitment or inspiration and/ or 'gone the extra mile' for health and safety' (in other words, done something above and beyond what would normally be expected of them in their role).
The University Wellbeing Achievement Award for people who have made the greatest impact on wellbeing in their area.
More information and details of how to put nominations in, will be posted here on Tuesday 17 September -
Pages in this document